`About us, Service, Sales, Privacy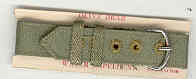 Genuine American made NEW OLD STOCK Vintage WW2 military issue straps, over 70 years old!!!! limited number WWI style bands, plus Viet Nam era mil straps
WatchDoc - Vintage Watches, Watch Repair Lessons, Clocks, Tools, Books, New &Used Parts, Military Timepieces

Top Prices paid for - military watches and railroad watches
also NEEDED!!!! deck watches, chronometers, parts, Watch boxes, Watch dials, movements, cases, accumulations, Watch collections, watchmaker estates, Watchmaker tools
Welcome to WatchDoc.com - >
Site Navigation: Click Links at top of page or below
tools - books - clocks including chelsea - wrist movements - accutron parts - pocket movements - pocket cases - pocket watches - vintage wrist watches - Pocket watch dials - balance wheels - military wrist watches - military pocket watches - PW mainsprings -new watches - MILITARY and other bands/straps - Clock parts watch repair courses - Hamilton 992B parts- roller jewels - American pocket watch parts- PW hands - Ship Chronometer parts - Clock Collection
Foreign buyers welcome - PLEASE Supply your PHONE NUMBER which is needed for customs and insurance, foreign postage calculator has been updated. However, it is not correct for heavier items and an invoice will be sent once postage is calculated.
<! Shopping Cart > Note - We are helping an old friend reduce the size of his clock collection. See "Clocks or click Clock Collection in list above"
We have been in business at the same location over
35 years
Dr. Ed, the "WatchDoc"
Our own VINTAGE Watch Repair Course lessons 1,2,3,4,5,7,8,9,10 plus videos and factory bulletins: For details check link below "Vintage Watchmaker Course"
Yes, you can learn to repair antique and vintage mechanical watches in your spare time. If you collect watches, why not do your own repairs, save money, and do it right!!! If you are mechanically inclined, love mechanisms, have patience, and will spend the time needed to learn the craft, these lessons are for you. Great hobby for retirees!! Instead of paying hundreds of dollars to get an old watch repaired, do it yourself. Hundreds of satisfied customers!!!

Ferguson Dial
We accept payments through Paypal - credit cards or bank
SPECIAL -Lesson 1 & 2 $19.00
If you are interested in a preview of Lesson 1, email us for a free copy of the first 10 pages of Lesson 1.
---------------------------
SPECIAL LESSONS 1, 2, &3 only $24.95

Lesson 1 - Third UPDATED Edition - Vintage Mechanical Watch Repair Course by the WatchDoc - NEW course written describing modern methods, not arcane ones described in courses written 50 - 100 years ago. Designed to teach you how to repair mechanical movements, pocket and wrist. How to disassemble a wrist movement, inspect, clean, reassemble, and adjust. Descriptions of hand tools, staking sets, and other tools. Getting started, tools needed to repair vintage wrist and pocket watches, reference material needed to identify parts, nomenclature, systems of measurements used by watchmakers, identifying the actual movement maker, determining the approximate age of the watch, names and descriptions of various watch parts, locating hard to find parts, ordering parts, diagnosis of watch problems illustrating bad and broken parts, how to remove the wrist or pocket watch from the case, how to adjust watches to keep time, recognizing quality in mechanical movements, delicate parts that require extra care such as the hairspring, balance wheel, escapement, and dial, etc. Tips on diagnosing watch problems before disassembly, which is very valuable if you are buying an old watch that is not running. Also, tips on how to restore watch dials, both metal and glass enamel. On CD in Adobe acrobat format. Over 200 pages of material including factory repair information from the early 1900's. Also, instructions on how to use an ultrasonic watch cleaning machine. You will not find all of this useful information anywhere else at this price!!! NOTE - since the CD can be copied, no returns please (We will replace if defective). For description of lesson 2 on 18 size pocket watches, use link below (postage $5 foreign or domestic)
Lesson 5 19.95
with Videos illustrating staff removal using K&D staking set

Lesson 5 - Balance Wheel Repair-2nd Edition

- all you need to know to replace vintage watch balance wheel staffs and to repair the balance wheel!!!! Probably the most information you can find anywhere on American pocket watch balances with information from old catalogs, factory bulletins, etc. Loaded with pictures and illustrations plus helpful hints from the watchdoc gained in over 30 years of restoration of vintage mechanical watches. Plus, staff measurements and how to modify a slightly larger staff if an exact staff is no longer available. Also, how to fit balance jewels and roller jewels.

Just added more videos illustrating staff removal!! Also see YouTube "Elgin Railroad Watch Balance Repair"
Genuine Old Copy Swigert Illustrated Manual of American Watch Movements!!! only $29.95

Lesson 6 - $19.95 - Repairing US Military Watches WWI though Viet Nam This lesson of 438 pages contains detailed instructions on repairing US military watches. It covers the 16 size AN5740 Master Navigation watch (complete repair manual), the Hamilton model 22 Chronometer Watch (complete repair manual), the Hamilton/Elgin multi-dial aircraft clock, Seth Thomas Navy clocks parts catalogs, and timers. In addition, military specifications for various watches are included as well as specifications of parts for the various military watches with part numbers. If you ever get any old military watch parts in the original government packages, you can use this information to determine exactly what parts you have.
Contents
1. Introduction
2. AN 5740 Master Navigation Watch
3. Hamilton Model 22 Chronometer Watch
4. Hamilton/Elgin 5471-1 Aircraft Clock
5. Seth Thomas Navy Clocks
6. Waltham Timers
7. Specifications
Appendix A – Parts lists
Over 400 pages of information!
| | |
| --- | --- |
| | Lesson 6: Repairing US Military Watches WWI through Viet Nam $19.95 |
Lesson 9, 2nd edition
$12.95
with 3 video clips

L9- $12.95 Lesson 9 - The Watchmaker's Staking Set- enhanced Edition now with video clips. This lesson gives you valuable information on one of the most useful watchmaking tools that every repairman should have. As an introduction, the history of the staking set is touched on briefly showing actual pictures of J. G. Hall's first revolutionary American made staking sets. Then, suggestions for buying a good used staking set are given. The K&D staking set is prominently illustrated and discussed in detail. K&D was the premier watch repair tool maker in America for over 100 years. This booklet of over 30 fact-filled pages illustrates typical punches and stumps and describes how each is used. This tool can literally be used for hundreds of different watch repair operations!!!($5.00 shipping, FOREIGN or domestic)
Lesson 8 $14.95

Lesson 8 – Wrist and Pocket Watch Case Restoration Tips for the Hobbyist and Professional. Another lesson by the WatchDoc - Case restoration tips and techniques that can be used by watchmakers and hobbyists to enhance the appearance of vintage wrist and pocket watches. Many of the techniques described only require simple tools including files, emery cloth, stones, pliers, hammers, wooden blocks, etc. The use of new materials is emphasized, not materials that were only available 50 to 100 years ago. Novel techniques are described including the making of plastic molds from watch cases to use in dent removal. Topics include: tools and material needed for case repair, removing a pocket and wrist watch movements from the case, crystal replacement and/or restoration for both plastic and glass crystals, fitting crystals, making crystals, custom fitting plastic crystals to hunting case watches, removing scratches and dents from wrist and pocket watches, dial restoration for metal and enamel dials, dial making using an ink jet printer, making and replacing bows of pocket watches, hunting case pocket watch repair, hinge repair, repairing case threads of both wrist and pocket watches, plated and gold filled watch cases, restoring blue steel cases, removing personalized engravings from cases, watch case sizes, recasing, stem and sleeve adjustments, and much much more. (shipping $5 for up to any 4 CD's)
Click Below Extra Postage for heavy items or for overnight $15
I accept credit card payments with PayPal - its FAST, FREE and SECURE!. Click "Buy NOW" logo to pay for any item on this site with PayPal.
Lesson 3 includes Hamilton 992B and 4992B repair instructions
Lesson 3
$19.95
2015 Fall Special !!

Watch Course Lessons 1,2,3,4,5,6,7,8,9,10 plus factory repair bulletins!!
4 CD's - $59.95
Lesson 3 -
$19.95 - Repair of 3/4 plate 16 size American Railroad watches with emphasis on Hamilton 992B and military version 4992B
Section on Patek Philippe showing disassembly. Over 60 pages of instructions!!! Hamilton 4992B and 992B repair manual plus Hamilton repair notes included.
JOIN US IN WILLIAMSBURG, Virginia for NAWCC Chapter 34 Meetings
WatchDoc
P.O. Box 2127 Poquoson, Virginia 23662 USA
Contact us by email: ed@watchdoc.com
© copyright 2002 -2014 WatchDoc all rights reserved
Last Updated October 12, 2016

HOROLOGICAL & Associated LINKS